ELTS Preparation – Full-time (morning & evening) & Part-time (evening only)
English Unlimited's full-time IELTS class is a 12 week course designed to develop the specific language skills of learners preparing to take the IELTS examination. The course provides practical guidance in the development and application of linguistic skills relevant to the IELTS examination requirements including vocabulary, grammar, text production and analysis and listening and speaking. Every 4 weeks we have 'Skills week' where students sit a full IELTS test over the week and get detailed feedback from our experienced and dedicated teacher. Students who attend all classes and satisfactorily complete all set homework should progress by IELTS .5 over 12 weeks.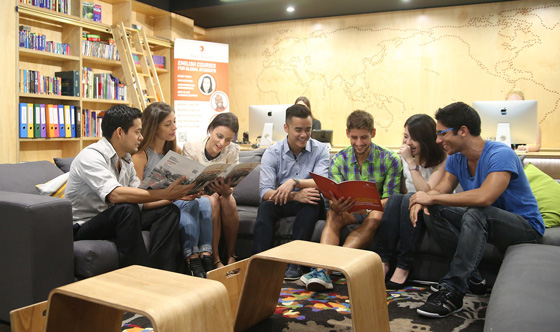 Our part-time course gives learners the flexibility to enrol in the skills which they need to develop. Please note that the part-time course cannot be used to apply for a student visa.
COURSE LENGTH
4 to 12 weeks
20 hours 'face to face' IELTS exam preparation and up to 8 hours of optional classes per week
START DATES
Every Monday (if Monday is a Public Holiday your course will start on Tuesday)
ENTRY REQUIREMENTS
Completion of Intermediate English
OTHER TERMS & CONDITIONS
Overseas Health Care Cover (OSHC) fees applicable for Student Visa holders only – please enquire.
Subject to class & level availability
Course & course fee subject to change without notice